A lot of you have already been to Paris. You've seen Eiffel Tower, Champs Elysées, Arc du Triomphe…
HOW ABOUT EXPERIENCING PARIS A LITTLE DIFFERENT THIS TIME?
There are 5 places you shouldn't allow yourself to miss when visiting Paris.
1. THE FIRST ONE is for all of you steak lovers out there! If you love a nice, juicy, tender beef steak I got the right place for you! Le Relais de L'Entrecôte is a restaurant on Boulevard du Montparnasse. Now what you're about to read might sound a bitt odd to some of you, but trust me, there's no reason to doubt this place! They only serve one type of meal a day. Steak, fries and a salad. you can have your choice of dessert or drink, but you can't miss that steak!
2.SECOND ONE: If you're looking for a nice, intimate, french cocktail bar try Jefrey's. This place, as they like to say, is for the dapper and the moustachioed! This silver walls are beautifully complemented by the purple velvet seats, the brown leather classic chairs , vintage gramophone and glass decanters. It may seem a bit masculine, but ladies don't worry, you have his and hers lists of cocktails.
HERE'S A TIP:
Get a table upstairs.
That's the magical space.
3.THIRD ONE: I love exploring bars and especially whiskey bars since they usually are a bit more classy and elegant that the usual cocktail bars. This whiskey bar has a really good Old Fashioned. Those who loved Mad Men will know what I mean. Le Forvm Classic Bar is a beautiful and quiet whiskey bar for those nights when all you need is a good drink and an elegant environment to enjoy it.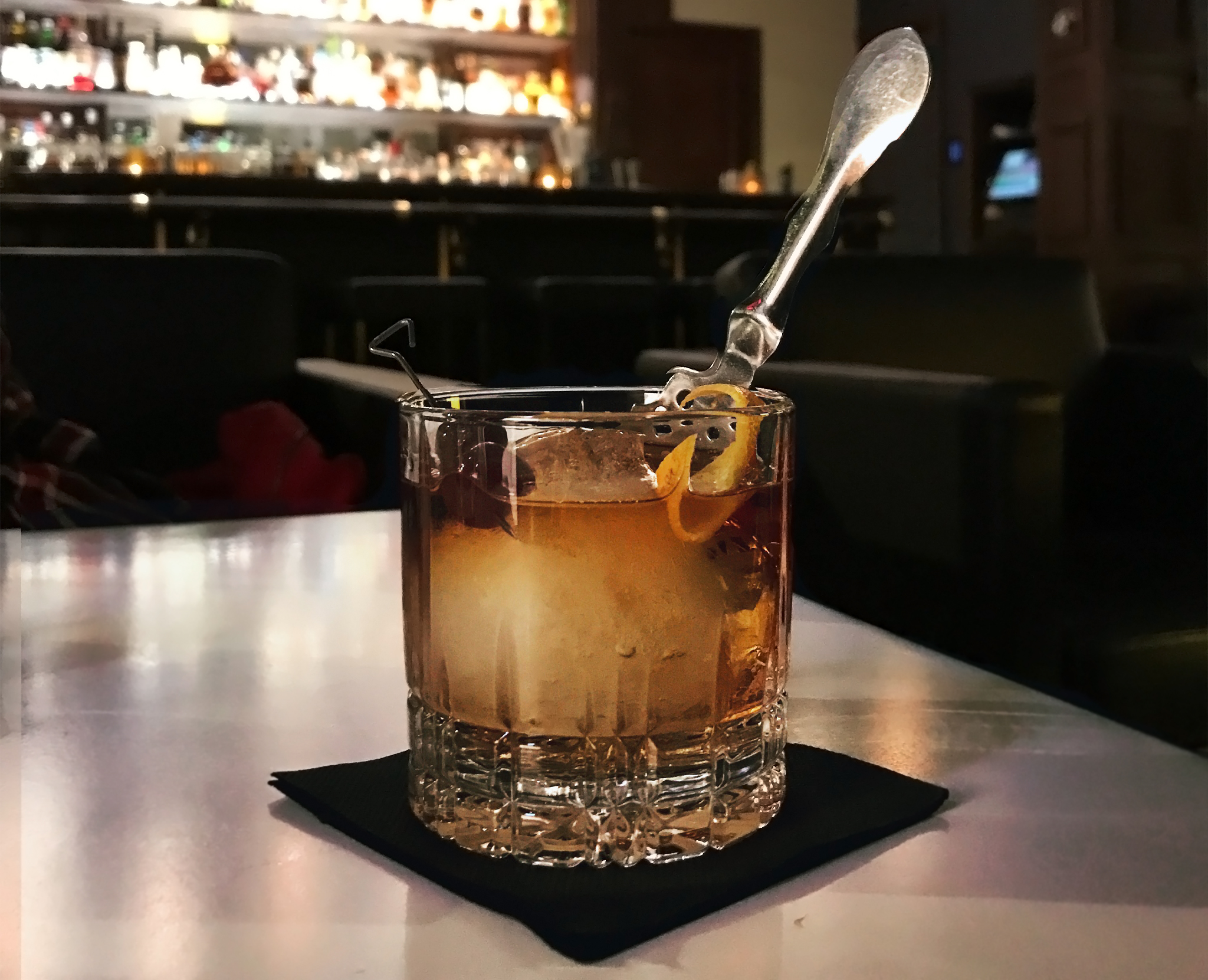 Are you ready for the fourth one? Because if you'll go here, you'll really be impressed. No pictures could do it justice. Here we go.
4. FOURTH ONE is Bar 228 Le Meurice. It's a tiny little whiskey bar in the lobby of the Meurice hotel. You'll have to be dressed pretty nicely, not because they have a dress code, but because you'll want to match the beauty of this place.
.
Oh, don't worry! I saved the best for last. As we're all crazy about views, and even crazier when it comes to a spectacular view of the Eiffel Tower, the fifth one is perfect.
5. THE FIFTH ONE is Cafe de l'Home at the Trocadéro. You should definitely book a table in advance on their wonderful terrace. Their menu is not very varied, but their food is good. If you're into raw meat, I recommend beef tartare. This spot is perfect for a romantic dinner. No other place in Paris has this kind of view, I promise you!
HERE'S A TIP: I always say this when it comes to rooftops or places with spectacular view. Go there just before sunset so you can catch both views, daytime, nighttime with the Eiffel Tower all lit up, plus the beautiful sunset scenery.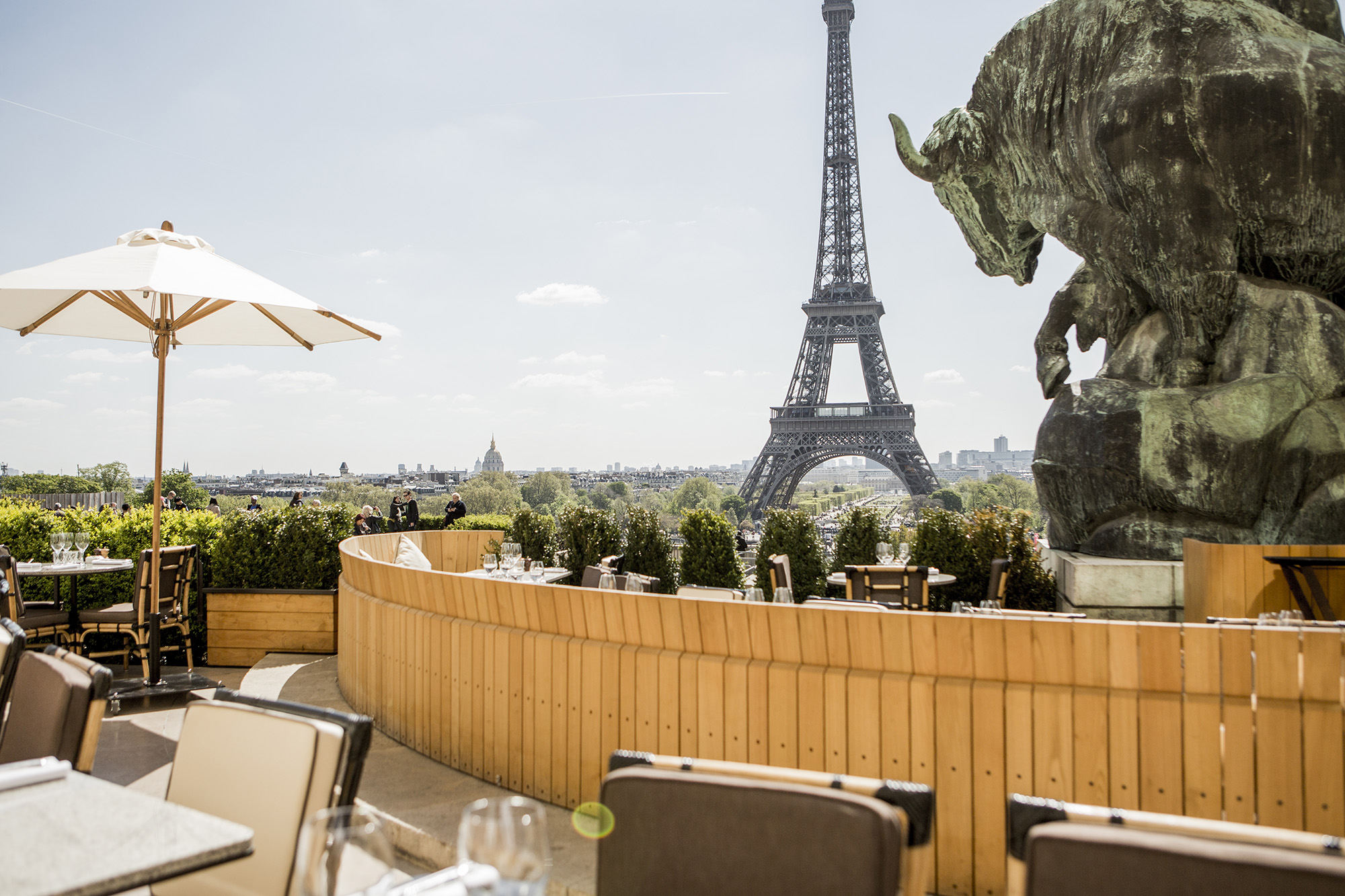 You know how every good album offers a bonus track? Well…
BONUS: If you want to feel parisian for a day, here's what you do: go to a supermarket (preferably Monoprix or Franprix), grab some wine, cheese, grapes and a baguette, take a blanket with you and go for a picnic at Champ de Mars. Plan your picnic so that you catch the Eiffel Tower lights and you'll have an unforgettable experience. 🙂